All professionals at Apollo Surgery Center maintain the highest levels of accreditation and pursue ongoing education to stay abreast of the latest trends in the medical field. Read on to learn more about our staff's experience and training.
---
Dr. Prody Borboroglu
Board certified in Urology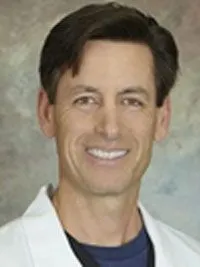 Dr. Prody received his medical degree from Jefferson Medical College in Philadelphia, Pennsylvania in 1994. As a recipient of the Health Professions Scholarship Program with the U.S. Navy, he went on to complete an Internship in General Surgery at Naval Medical Center San Diego in 1995. From 1995 to 1996, he served as a General Medical Officer with the 31st Marine Expeditionary Unit in Okinawa, Japan where he was awarded the Navy Achievement Medal and the Meritorious Unit Commendation. He was accepted into the highly respected Urological Surgery residency program at Naval Medical Center San Diego. He served as a urology resident from 1996 to 2000 and then as a urology chief resident from 2000 to 2001, during which he published numerous peer reviewed journal articles, was awarded the highest honor for clinical research at the 48th Kimbrough Urological Seminar, and was awarded the Navy Commendation Medal. He then went on to further strengthen his urological surgical skills, serving as a fellow in kidney transplantation and laparoscopy at the University of Maryland in Baltimore from 2001 to 2002.
After completing his training, Dr. Prody then served as an attending Urologic Surgeon and Chairman for the Department of Urology at Naval Medical Center Portsmouth in Virginia from 2002 to 2008. He became Board-Certified by the American Board of Urology in 2004. He practices all aspects of adult urology, including urologic cancer, impotence, urinary incontinence, and minimally invasive treatments for benign and malignant urological conditions. He has special interests in minimally invasive treatments for female and male urinary incontinence, BPH or benign prostatic enlargement (including expertise in the Greenlight Laser), urinary stone disease (including ureteroscopy, laser lithotripsy and ESWL), and in-office "no scalpel" vasectomy.
With his educational obligation to the U.S. Navy fulfilled, Dr. Prody and his family moved to Satellite Beach, Florida in April 2008.
---
Dr. Mauricio Castellon
Plastic Surgery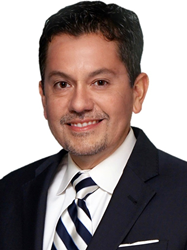 After successfully completing one of the most well respected plastic surgery training programs in the United States, Dr. Mauricio Castellon became board-certified with the American Board of Plastic Surgery. He was invited to be a Fellow with the American College of Surgeons in 2004. Dr. Castellon was inducted into the world's most respected cosmetic surgery society, known as the American Society for Aesthetic Plastic Surgery, which is at the forefront of innovation in aesthetic plastic surgery around the world.
His training includes general, plastic and reconstructive surgery at Albany Medical Center in New York. His undergraduate study was at the University of Florida and he received his Doctor of Medicine degree from the Ponce School of Medicine. He is an active member of the American Society of Plastic Surgeons, the American Society of Aesthetic Plastic Surgeons, and served as the President of the Florida Society of Plastic Surgeons.
---
Dr. Ross A. Clevens
Facial Plastic Surgery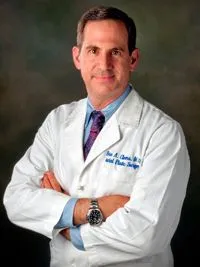 Ross A. Clevens, MD, FACS, is Brevard's award-winning Double Board Certified Facial Plastic Surgeon. Trained at Yale, Harvard, and the University of Michigan, Dr. Clevens specializes in facial plastic surgery procedures including facelift, rhinoplasty, eyelid surgery, lip lift, and his signature Laser-Assisted Weekend Necklift. Dr. Clevens is recognized by former patients and colleagues alike for his meticulous attention to detail and for achieving cosmetic results that look very natural.
A noted educator, author, and lecturer, Dr. Clevens published the book Your Plastic Surgery Companion: A Consumer's Guide to Facial Plastic Surgery. He is recognized globally as an innovator in his field and as a pioneer in the use of Platelet Rich Plasma (PRP) to speed healing, minimize downtime, and improve outcomes for his patients. He was the only American doctor invited to speak at PRP at a biomedical meeting in Venice, Italy.
Dr. Clevens is the founder of Clevens Face and Body Specialists – a team of highly specialized providers who have the highest standards for excellence in patient care. Known for leading the way with innovation, community giving and excellence in patient care, Clevens Face and Body Specialists was named one of the nation's top healthcare firms in the 2018 American Business Awards.
Dr. Clevens was voted "One of America's Top Doctors" according to the Castle-Connolly Guide to America's Top Doctors, "Best of Brevard" by Florida Today and selected "One of America's Top Physicians" by the Consumers' Research Council of America. He is Past Chief of Staff at Wuesthoff Medical Center and Past President-Elect of the Brevard County Medical Society.
Recognizing the social value of facial plastic surgery, Dr. Clevens firmly believes that his gift should be utilized to help others. As President and Founding Partner of the charitable foundation Face of Change, Dr. Clevens regularly travels abroad to lead humanitarian missions to perform surgery and provide medical services to impoverished children. Face of Change also provides meals to the underprivileged both locally and abroad. Dr. Clevens also is active in the national program Face To Face, providing pro bono reconstructive surgery to domestic violence survivors who have suffered facial trauma.
---
Dr. Alberto Perez Dimaggio
Anesthesiology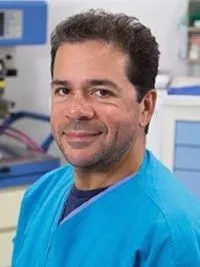 Dr. A. Perez Dimaggio was born in Santo Domingo, Dominican Republic where he graduated HS from Colegio Calasanz. He later attended Parkland College in Champaign-Urbana, IL where he graduated with an AAS as a Respiratory Therapist. He went on to graduate with a dual Bachelor Degree in Physiology and Biological Sciences from Southern Illinois University-Carbondale in 1996. He went on to attend medical school at University of Illinois where he received his medical degree in 2000. In 2004 he finished his training in Anesthesia and a Critical Care Medicine at the Johns Hopkins Hospital. He has worked at St Mary's Hospital in WPB providing care for Level I,II, III trauma and neonates, high risk OB patients, and all aspects of perioperative services before moving to Vero Beach to work at Indian River Medical Center. He later joined Apollo Surgery Center in 2011. He has been the Chief of Anesthesia at Apollo since 2017. His personal interests include martial arts, traveling, cycling, and philosophy. He has 2 children.
---
Dr. Maged Farid
Pediatrics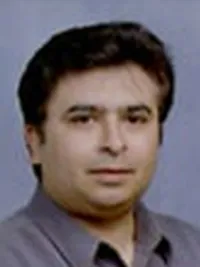 Dr. Maged Farid is specialized in Pediatrics, Newborn and Premature Infant medicine. He completed his residency at State University of New York- StonyBrook. Dr. Farid is fellowship trained in newborn intensive care at Robert Wood Johnson Medical School in New Brunswick, New Jersey. He has been on the faculty for newborn intensive care in the department of Pediatrics at Michigan State University in East Lansing, Michigan. He started Florida Pediatric Group and is affiliated with Holmes Regional Medical Center and Melbourne Regional Medical Center. Dr. Farid and his wife have one son in college.
---
Dr. Shireen Gadallah
Gastroenterology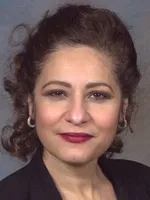 Board certified gastroenterology and internal medicine. Trained in internal medicine at University of Southern California, Los Angeles and Gastroenterology at Michigan State University. Held a teaching positions with Michigan State University and University of Florida, Shands, Jacksonville before moving to Melbourne, Florida.
---
Dr. Sadesh Kumar
Dentistry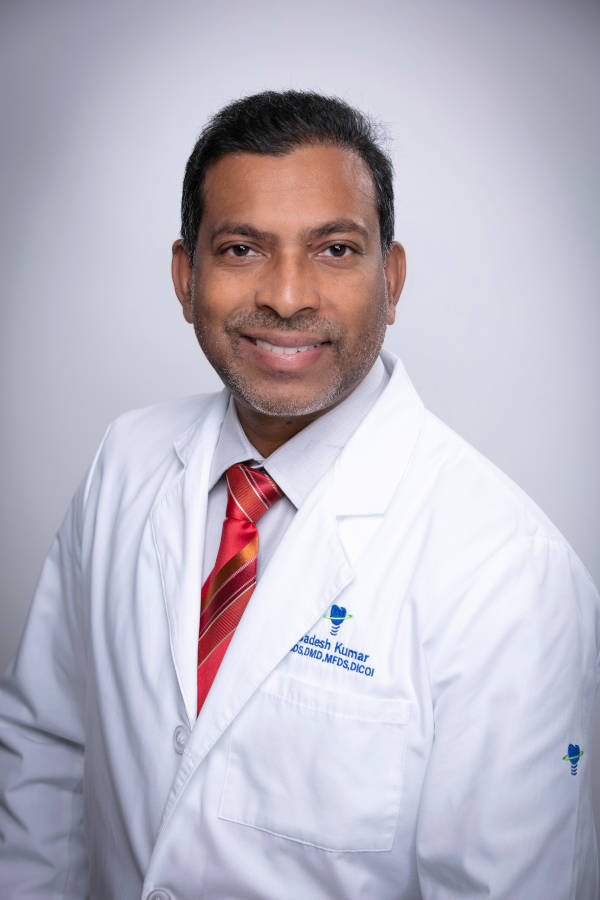 Dr. Kumar's passion for dental excellence is fueled by intensive training, vast experience in multiple facets of dental care and the testimonies of countless patients. His philosophy, clearly manifested in his welcoming dental care center, promises the consistent delivery of comprehensive care with exclusive personalization for every individual patient.
Wickham Dental Care's ability to provide a wide range of treatment options including pristine esthetic dentistry, orthodontics and implant therapies, is built upon Dr. Kumar's sound credentials. His DMD was earned locally from Nova Southeastern University; however, his studies include receiving an MFDS from the prestigious Royal College of Surgeons in Edinburgh, Scotland, and being awarded a fellowship in Oral and Maxillofacial Surgery at Louisiana State University.
Dr. Kumar continues to avidly pursue knowledge, methods and state of the art solutions for his patients. Always seeking the most innovative scientifically proven treatment modalities, he aligned himself with global giants in implant development and traveled extensively in pursuit of the technology needed to offer the highest quality of care available.
A dedicated family man, Dr. Kumar takes time from his busy practice to enjoy traveling, skiing and cooking with his wife and two children, while still continuing to prize personal fitness and community service. His annual full day of gratis dental care participating with "Dentistry from the Heart," underscores his own "heart" for using his talent and skill to nurture the needy.
The Brevard Walk of Fame has recently awarded Dr. Kumar their distinctive Community Commitment Award.
---
Dr. Rebecca Novo
Melbourne Double-Board Certified Plastic Surgeon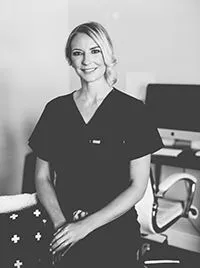 Dr. Novo was raised in the close-knit community of Sault Ste. Marie, Michigan, in the northern part of Michigan's Upper Peninsula. She was raised by an artist and a physician, who cultivated an early passion for artistic expression and sciences. From the age of three, Dr. Novo can remember having her hands in clay in her mother's in-house ceramic studio, and by five was interested in her father's books on anatomy. Her family also fostered a great love for the outdoors and had moved from a more urban environment to take advantage of the hiking, sailing, skiing, and kayaking northern Michigan had to offer. In college, Dr. Novo was the captain of her successful college basketball team and was awarded a full scholarship throughout university. She was accepted into medical school at Wayne State University in Detroit, Michigan (her parents' hometown). After completing medical school, Dr. Novo matched into her top choice for a five-year Surgical Residency. With legendary names in Trauma Surgery as teachers, Dr. Novo received intense and thorough training. She was also lucky to meet her husband during her training in Detroit. Dr. Novo was then accepted at her number one choice for a three-year comprehensive Plastic and Reconstructive Surgery Fellowship in Miami, Florida at the University of Miami Miller School of Medicine. Here, she received extensive training in aesthetic procedures of the face, breast and body, while also performing a vast number of reconstructive surgeries for cancer, trauma, and birth defects. While in Miami, Dr. Novo was able to participate in two surgical missions to Port-Au Prince, Haiti, performing numerous surgeries for congenital defects on adults and children. International medicine and charity remain an important part of Dr. Novo's passion for medicine. Today, Dr. Novo is double-board certified by the American Board of Plastic Surgery and General Surgery.
Dr. Novo is happy to have joined her husband in Brevard County and looks forward to building relationships with her patients and delivering the highest level of care and satisfaction to those she is fortunate enough to treat.
In her spare time, Dr. Novo enjoys spending time with her family, enjoying the ocean (with a rash guard and SPF of course!), yoga, and continues to paint and create.
Get to know Dr. Novo more by visiting her Instagram at drsaluja_drnovo, or schedule a consultation today!
Why Choose Dr. Novo?
Eight years of comprehensive surgical training: "Without an understanding of complex reconstruction, it would be impossible to appreciate the subtleties of aesthetic surgery."
Double-board certified by the American Board of Plastic Surgery and General Surgery
Mentored and trained by surgeons who defined the gold standard of facelift surgery
An Artistic Approach
Will help you set and obtain realistic goals, as well as achieve natural results
Will guide you through lifelong maintenance of health and wellness
---
Dr. John Olinde
General Surgery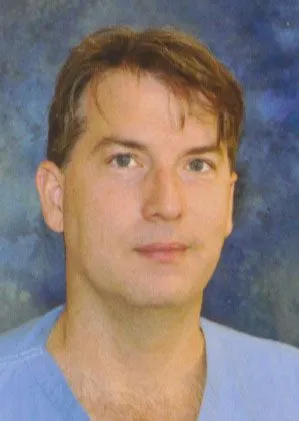 Dr. John Olinde received his medical education at the Louisiana State University School of Medicine in New Orleans, Louisiana. He completed his surgical internship and residency at Louisiana State University Medical Center Shreveport. He is a member of the Florida Medical Association, Brevard Medical Society and Alpha Omega Alpha. Dr. Olinde is Board Certified in General Surgery.
---
Dr. Anthony Saracino
Urology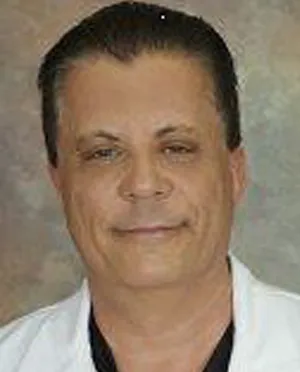 Dr. Saracino grew up in Rye, New York, a suburb of New York City. He attended the State University of New York at Albany where he graduated Cum Laude in 1977 with the degree of Bachelor of Science in Chemistry and a minor in linguistics. Dr. Saracino received his medical degree from the University of Rome, Italy School of Medicine and Surgery where he graduated Cum Laude in 1984. There he defended his thesis on "Cancer of the Esophagus and its Surgical Treatment". He did his General Surgery Residency at New Rochelle Hospital Medical Center of New York Medical College. He completed his Urology Residency at Dartmouth-Hitchcock Medical Center in Hanover, New Hampshire from 1987 through 1991. He trained at the Massachusetts General Hospital in Pediatric Urology in 1990. Dr. Saracino was an attending in Urology at the Roger Williams Hospital Medical Center and Rhode Island Hospital of Brown University Medical School. He was board-certified by the American Board of Urology in 1993 and re-certified in 2001. He subsequently acted as a clinical instructor in the Department of Surgery (Urology) at the New England College of Osteopathic Medicine in Biddeford, Maine from 1993 through 1998. He was in private practice Urology in Bridgton, Norway, and Portland, Maine for 6 years prior to his relocation to Melbourne in 1998. His interests include Urologic Cancer, Impotence, Urinary Incontinence, and minimal invasive treatments for benign and malignant urological conditions including microwave treatment and laparoscopic urological surgery.
Dr. Saracino and his wife Lisa live in Satellite Beach and enjoy numerous activities as well as travel, and spending time with their families and friends.
Dr. Renee Gasgarth
General and Plastic Surgery
Dr. Gasgarth was born and raised in Florida. After graduating as valedictorian from Charlotte High School in Punta Gorda, she matriculated to Harvard College, where she graduated cum laude with a degree in Psychology. She completed medical school and general surgery residency at Emory University in Atlanta, Georgia.
She then returned to her home state for plastic surgery residency at University of Miami/Jackson Memorial Health Systems, where she and Dr. Novo trained together. Finally, she completed a highly coveted aesthetic and oculoplastic surgical fellowship with Dr. Mark Codner in Atlanta, Georgia. She is currently double board certified in General Surgery and Plastic Surgery.
In her free time, she enjoys spending time with her family and friends, live music, and barre classes.